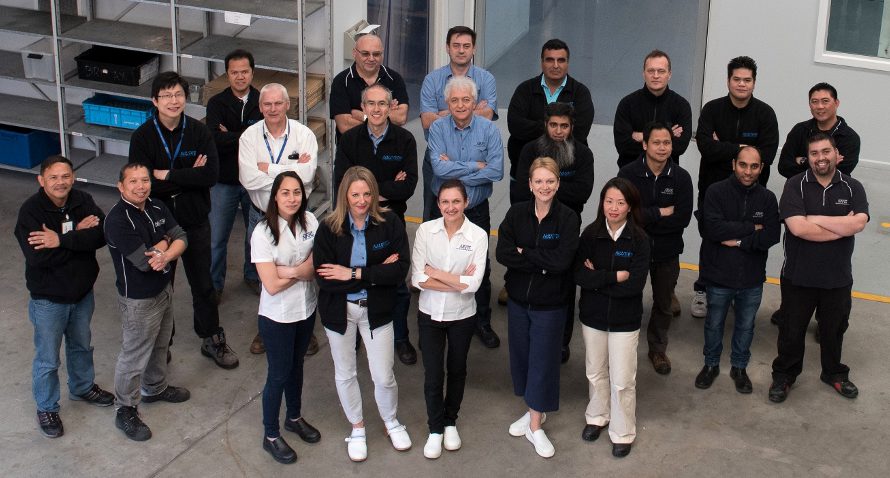 Who We Are
From a 2 man start-up in 2004, Nautitech employs 35 people, with a global reach. Our standards for quality, safety and reliability are a benchmark for the industry. With the company goal of raising the bar on innovation, manufacturing and integrity. We aim to be first in everything we do, and we back ourselves with the very best servicing and customer support.
Our Culture
At Nautitech we have an open door policy, where everyone is treated with respect and an individual's skills are nurtured. Our openness leads to great collaborations both internally and with our external partners. We are passionate about innovation and make sure we put the right people in the right place at the right time, employing only the best of the best to design and engineer our solutions. We minimise our impact on the planet wherever possible.
Key attributes of our culture
We're passionate about solving our customers problems
We've earnt our expert status as innovators
We're known for our responsiveness, relevance and quality
We exceed our customers' expectations with our 'life of product' support
We nurture our staff and encourage mastery and growth of their skills
We minimise our environmental impact
We insist on integrity
---
Our Values
Quality: We aren't happy to just meet standards – we exceed them.
Longevity: We've grown through the tough times.
Track Record: We dominate the markets we choose to be in.
Engaged: We listen to our customers.
Behaviour: We are ethical, honest and always supportive.
After sales: Our team is on call 24/7 offering specialised support and service.